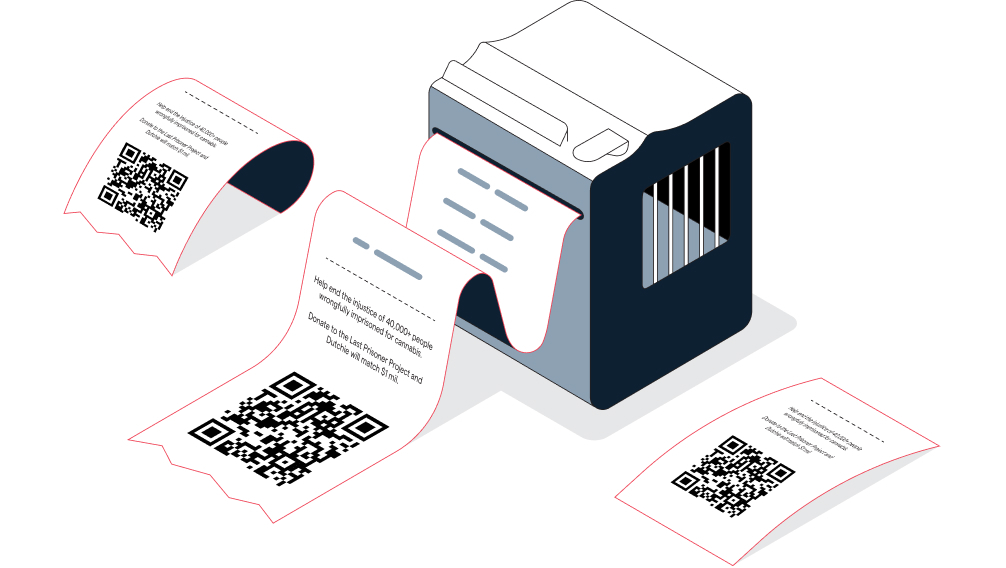 DATE:

AUTHOR:

Dutchie Product Team
Your Ecommerce Receipts can now help support cannabis justice reform
DATE:
AUTHOR: Dutchie Product Team
All receipts for orders placed through Dutchie Ecommerce will now include a QR code that leads to information about the Last Prisoner Project and how shoppers can help free non-violent cannabis prisoners.
With every Ecommerce order, your customers can easily scan the receipt and donate.
During this campaign, Dutchie is matching all donations to Last Prisoner Project (LPP) up to $1 million dollars.
What do you have to do as a retailer? Nothing at all, literally—just print your Dutchie receipts like normal and the new, built-in QR code will appear at the bottom of each receipt.
Want to opt out? No worries. Here's where to go: Settings > Devices > Your Receipt
Help us try to bring equity back to our industry without lifting a finger.