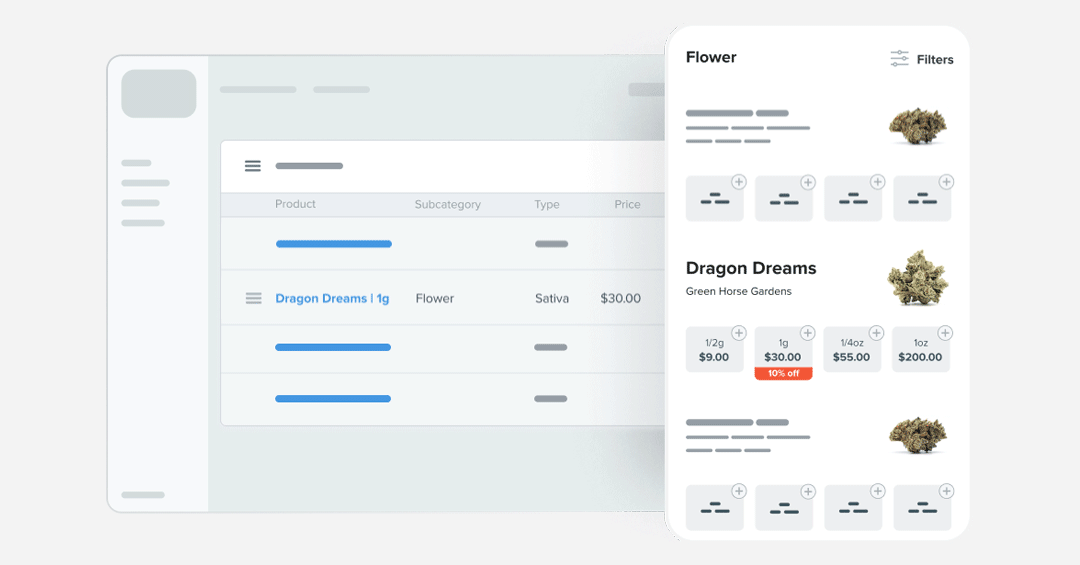 DATE:

AUTHOR:

Dutchie Product Team
Prioritize specific brands across your menus
DATE:
AUTHOR: Dutchie Product Team
With this latest release, Dutchie Ecommerce users can quickly feature their favorite brand partners or even in-house brands at the top of their menu. Dutchie's research has shown that consumers are far more likely to click and engage with items on the menu that are shown in the top 3 spots.
That's why we've made it easier than ever to fill the top 3 spots across any category with the brands that your consumers want, and engage with most. Or switch it up, and highlight new brands to see if they might be your store's next winner.
To learn more visit the Dutchie Help Center