DATE:

AUTHOR:

Dutchie Product Team
Dutchie POS (formerly LeafLogix)
PIN debit, discounts by inventory tag, UI enhancements, and more!
DATE:
AUTHOR: Dutchie Product Team
Already released
New features
Accept debit card payments in-store! In addition to Dutchie Pay, Dutchie now also offers a PIN debit solution that allows you to accept in-store debit card payments. Learn more about Dutchie's in-store payment solutions.
Discounts by inventory tag. Need to move an older batch of flower out the door, but don't want to discount your newer inventory of the same strain? We've added inventory tags to the discount restriction options so you can apply discounts to specific packages instead of entire products.

Desktop navigation enhancements. The Backoffice sidebar now shows submenu options when you hover over a section header.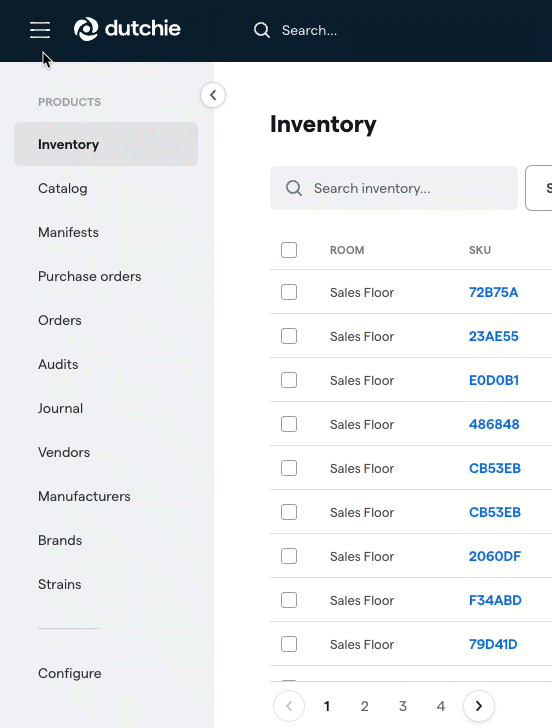 Refresh tables with one click. We've moved the refresh option from the Actions dropdown to a dedicated button above each table.
Fixes
We've recently released fixes for the following issues:
The Clone from plant workflow didn't allow users to select a batch that was just created unless they refreshed the page and started over.

Users couldn't view Manifest history.

The Flower equivalent field wasn't shown in some locations where it was configured to be shown in the Backoffice.

Some locations reported that customer IDs scanned with the Veriscan integration weren't populating in Dutchie POS. We determined this to be due to a Dutchie POS issue and we've introduced a fix to address this.

An intermittent "Connection Error" message prevented BioTrack-integrated locations from destroying inventory.

A "Could not create sample" error message prevented Metrc-integrated locations from creating lab samples with the Bypass state system option selected.

After a user clicked the back button in the Backoffice UI, the previous page would load momentarily before switching back to the page the user started on.

A visual bug caused incorrect audit adjustment time stamps to appear in the Backoffice.
Releasing December 15
Information density improvements. In response to customer feedback that there's too much space in the Backoffice user interface and that information is too spread out, we've adjusted font sizes, line heights, and padding to achieve an 18% increase in information density.
Current UI: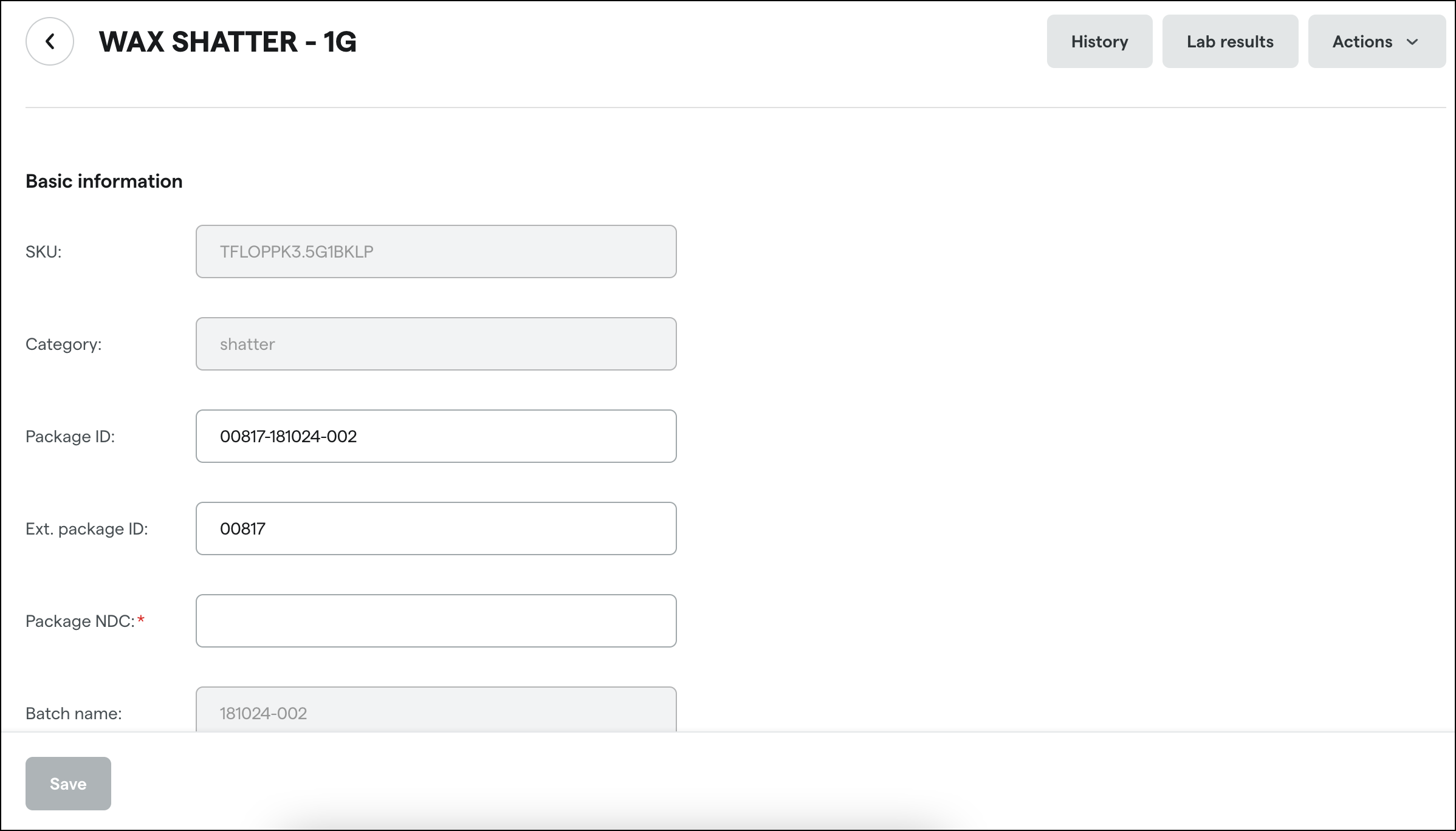 Updated UI: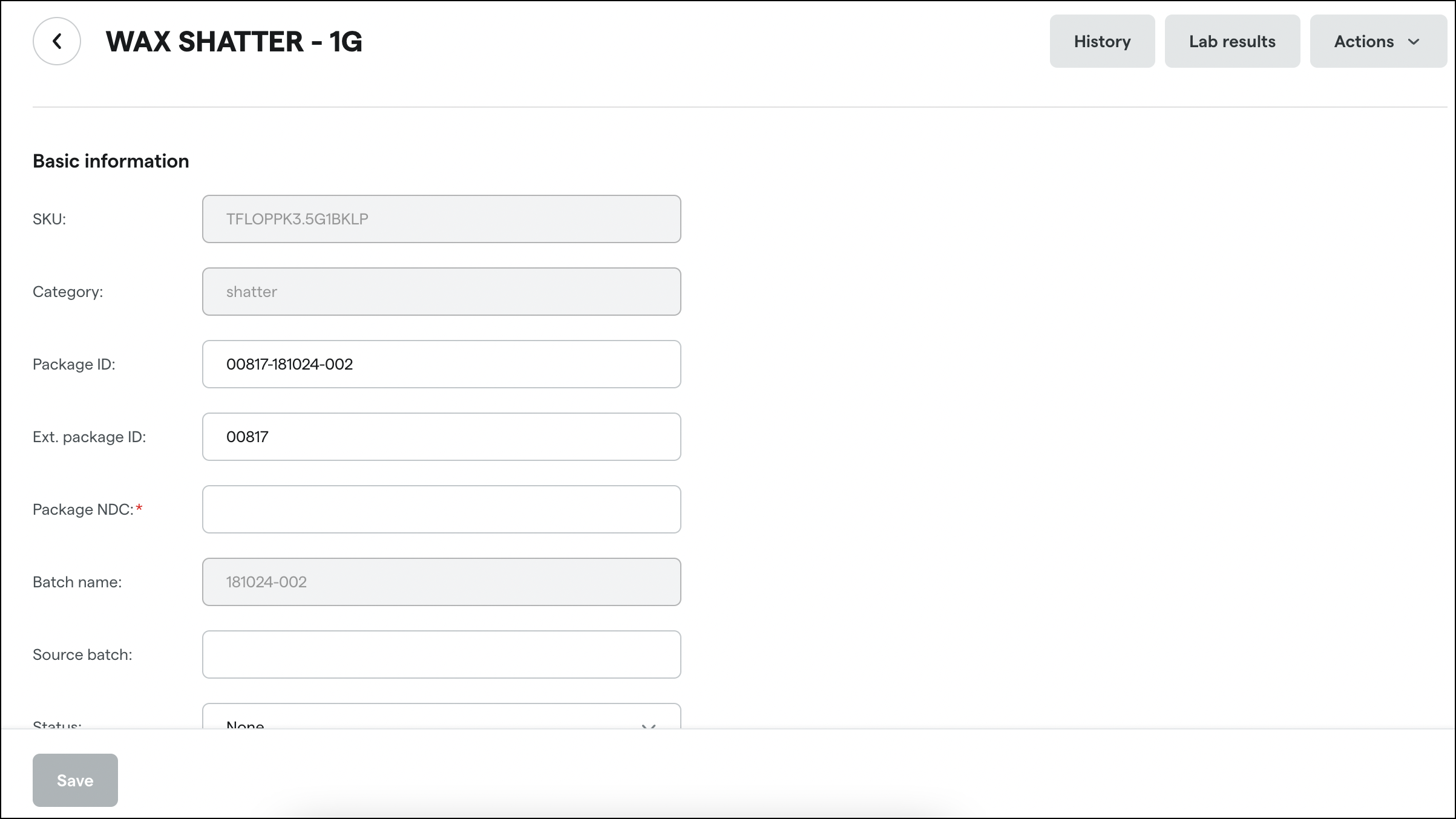 Version 1.34 - rolling out the week of December 19
Prevent receiving credits from creating $0 unit costs for cannabis products. When you apply credits to unit costs in receiving using the Apply cost options tool, you can prevent the credits from reducing the unit costs of cannabis products below $0.01. If no product is selected when the credit is applied, the system assumes it is non-cannabis and allows a $0.00 unit cost. Enable this setting under Settings > Location in the Inventory section.
This version includes a fix for an issue where the Package history table may show events in an incorrect order when sorted by Date.