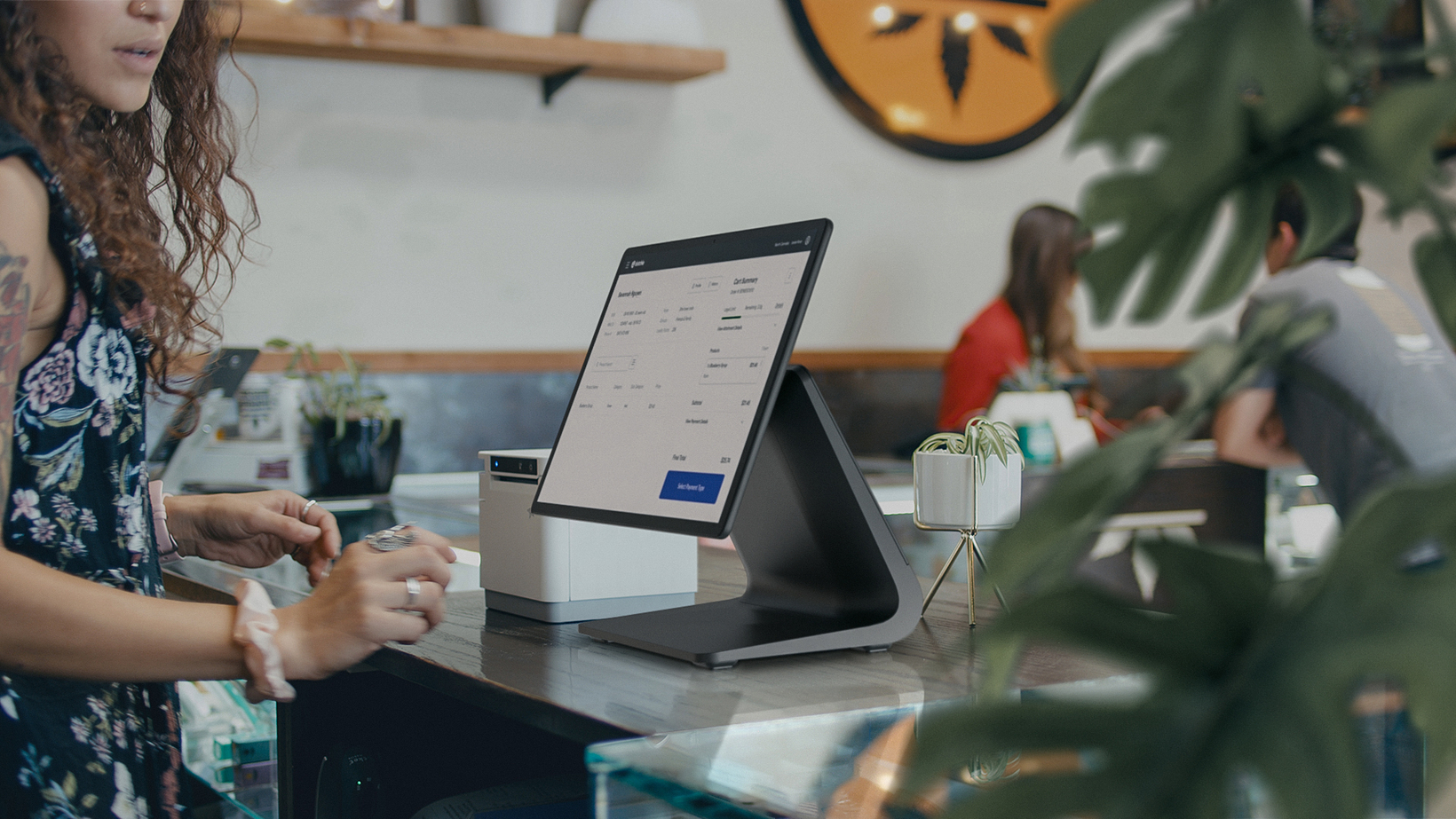 DATE:

AUTHOR:

Dutchie Product Team
Dutchie POS (formerly LeafLogix)
New features and fixes for the week of October 31
DATE:
AUTHOR: Dutchie Product Team
Dutchie POS version 1.28 will roll out during the week of October 31 with a variety of new features, bug fixes, and key updates to improve your operations. These updates apply to both Dutchie POS and LeafLogix unless otherwise noted.
New features
We're adding an optional setting that calculates the potency of non-flower items based on batch-specific lab results instead of the static values entered in the Product Catalog. We developed this feature to better support potency-based purchase limits in Alaska, but we're making it available in all Metrc-integrated environments. Learn more in the Help Center.
A new integration will enforce the use of the scale by preventing budtenders from manually entering a weight at the Register. Note that this feature is only for the web application version of the Dutchie Register (not the Dutchie Register terminal) and is only supported on Windows. Learn more in the Help Center.

New Dutchie Ecommerce Upsell and Fulfillment Upsell reports detail items that were added to Dutchie Ecommerce and fulfillment carts at checkout so you can better understand budtenders' upselling performance. Find them under Reports > Employee.

We're adding a bulk upload option to facilitate adding plants with a mobile device or tablet. This will allow you to download a spreadsheet template to your device where you can enter or scan plant details and then upload the completed spreadsheet instead of creating plants individually in the Backoffice. Learn more in the Help Center.

With this update, pre-order carts will reflect zone-specific taxes. For example, delivery orders will reflect taxes for the delivery address, and pick-up orders will reflect taxes for the dispensary location.

New York: We're adding the Patient Name and the Register where a transaction was processed to the NYS Delivery Report.
Bug fixes
This release includes fixes for the following issues:
We're restoring the ability to search for a checked-in customer in the Guest List with the last 4 digits of their MMJ ID.

Transaction Reference not appearing on Guest List cards as configured.

An issue that prevents scrolling through the Guest List when using List view on tablet devices.

Issues that can result in products not scanning successfully at the Register.

Clicking the back button after accessing a customer's purchase history from the cart returns to the Guest List instead of the cart.

We're adding a 2500-character limit to the Online Description field to prevent a possible database error.

Blank screen or error message after clicking a package ID in an audit in LeafLogix.

The Serving Size field appears in the Product Catalog in LeafLogix even when set to Hide under Products > Configure > Fields.

Received inventory time stamps in LeafLogix incorrectly recorded as 12:00 AM.

Florida:

We're modifying the calculation used to convert grams to ounces when reporting dispensations for more accurate rounding and purchase limit enforcement.

We're improving the logic used in the cart to ensure that authorized delivery devices are dispensed to the correct order.