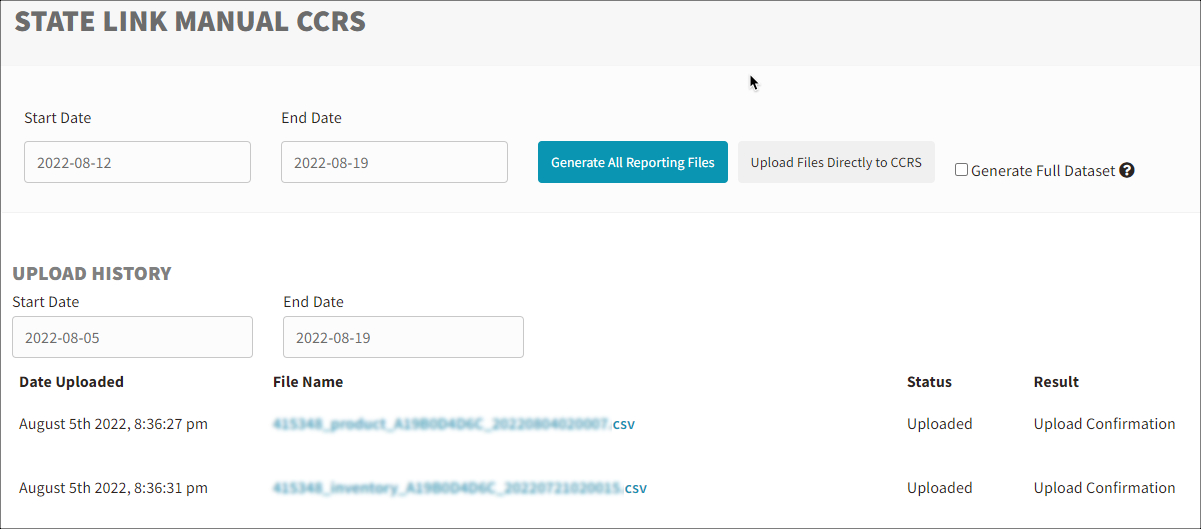 DATE:

AUTHOR:

Dutchie Product Team
Greenbits Backoffice Update: August 25, 2022
DATE:
AUTHOR: Dutchie Product Team
Upload History on State Link Manual CCRS Page
For Washington: You can now view the Upload History of your automated uploads from Greenbits to CCRS from the State Link Manual CCRS page. This includes the date uploaded, the uploaded file, status, and result of the upload. Filter for specific dates using the Start and End Date fields. Learn more about automated CCRS reporting in our Help Center.
Updated Format for the CCRS Sales File
For Washington: Greenbits updated the CCRS Sales file so it matches the format specified by the LCB, including format updates for taxes, prices, and discounts.
New Pricing Tier
For Oregon: In support of the 2 oz limit, you can now create a pricing tier for 56 g purchases for all three tier types (customer, patient, and member). Learn more about pricing tiers in our Help Center.
Fixes
For Oregon: This release includes a fix so that test results for Hemp products are now printing on labels.