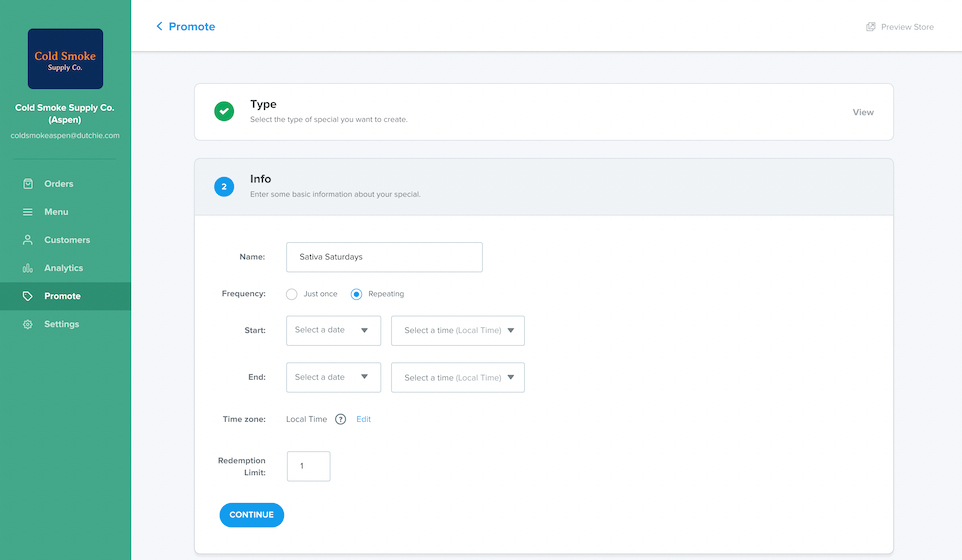 DATE:

AUTHOR:

Dutchie Product Team
Easily manage specials across all of your chains
DATE:
AUTHOR: Dutchie Product Team
With the latest chain specials release, we've simplified discounts for chain operators. With Dutchie Ecommerce, you can manage specials across all of your locations from a single place.
Now you can:
Set up one-time chain specials

Create discount programs by region

Control automatic, recurring specials

Tailor your specials to a single time zone or across multiple time zones
Give your customers a consistent experience that encourages them to fill their baskets. Our customer report Specials have led to a 30% increase in average order value!
To learn more visit the Dutchie Help Center