DATE:

AUTHOR:

Dutchie Product Team
Dutchie Ecommerce: Driver's license and medical card images automatically sent to Dutchie POS; new product titles setting for Treez integration
DATE:
AUTHOR: Dutchie Product Team
Here's what's in the works for Dutchie Ecommerce for the week of November 6:
Customer driver's license and medical card images submitted in Dutchie Ecommerce will be automatically sent to integrated Dutchie POS instances and saved to the corresponding Ducthie POS guest profile. Update to original post: this feature will be delayed until the week of November 27.
Product titles upgrade for Treez POS integration: A new Product Titles option in the Treez integration settings will allow you to choose whether to display the Treez POS product names or Ecommerce menu titles on your Dutchie menu.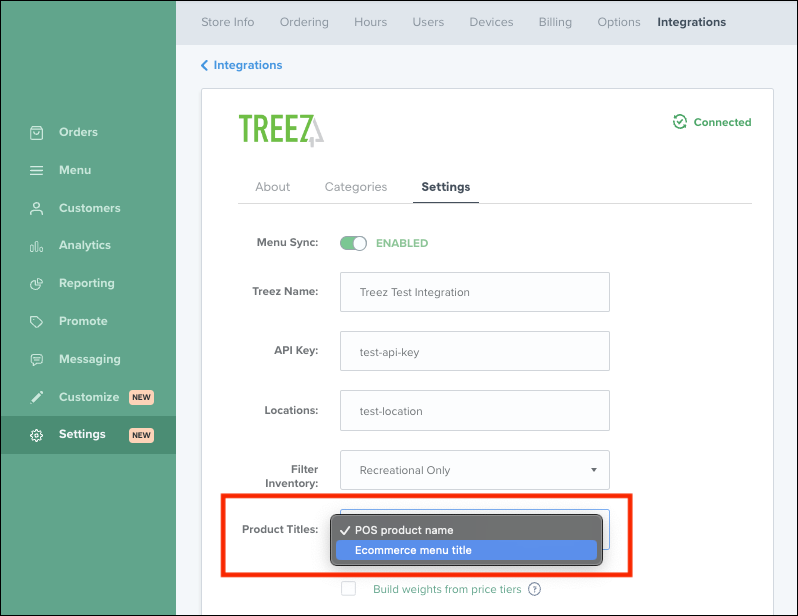 SMS notifications reminder: In an effort to move towards a hybrid communication model, we are continuing to deprecate "Order Confirmed" SMS notifications for additional locations, with a full rollout of this change slated for the week of November 6. Consumers will continue to receive SMS notifications when their order is ready for pickup or delivery.
You can additionally enable email notifications for order status updates:
In Dutchie Admin, navigate to Settings > Options and check the box for Order Status Emails.

Optionally, check the box for Require email address for guest checkout to ensure guest emails are collected.